In focus: Summer Night City
Instead of being a triumphant showcase for ABBA's brand new Polar Music Studios, 'Summer Night City' turned into one of the group's most complicated and frustrating recordings. In this feature, we explore the story behind the single ABBA wanted to forget.
Advanced tape surgery

SNIP! A quick and very simple motion was all it took to sever the 43 second introduction from the tape containing ABBA's recording of 'Summer Night City'. In that instant, it was ensured that the song would henceforth be heard as quite a different creation than was originally intended. The ballad-style build-up – the dramatic strings, the tentative piano lines and the low-key introductory vocals, which was all that was heard in this first part of the song – was removed and discarded so that the track would start at full force from the word go, throwing the listener head first into its throbbing disco beat. However, this piece of "tape surgery" was only one of many attempts to get to grips with a recording that just wouldn't come off as it should – at least not in the eyes of its creators.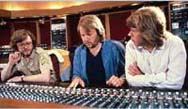 'Summer Night City' was one of the first songs to be recorded during the spring 1978 sessions for what was to become ABBA's sixth album, Voulez-Vous. Although their new recording facilities, Polar Music Studios, had been officially opened at a grand party and press reception on May 18, 1978, it was not ready to use just yet. The group's next recording date, on May 29, took place at Metronome Studio, where much of ABBA's work over the years had been done. It was on this day that the first session was held for 'Summer Night City'.
Preparing the single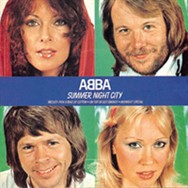 Not long afterwards, however, Polar Music Studios were finally ready to receive its most famous clients. When the 'Summer Night City' tapes were brought to the new studio it is likely that not much more than the backing track was completed, but by June 6, all vocal parts had been recorded along with several overdubs, including strings. ABBA then took a summer break for almost two months, and weren't back in the studio until August 8. The group's last international hit had been 'Take A Chance On Me', released in early 1978, and it was high time that a brand new single was issued. Of all the recordings they had been working on during the past few months, ABBA felt that the only song suitable for single release was 'Summer Night City'. Thus, this first studio day after the holidays was spent putting some finishing touches to the recording.
Two days later, on August 10, Björn, Benny and their trusted sound engineer, Michael B. Tretow, sat down to mix the recording. But they immediately realised that they would have major problems getting to grips with the track – 'Summer Night City' just hadn't turned out the way Björn and Benny had envisioned. They tried everything they could think of, but it seemed that none of their tricks would achieve the desired results. An unusually high amount of compression was applied to the track, giving it a more pumping sound, and somewhere along the way the decision was also made to remove the "ballad" introduction from the recording. Reportedly, the trio spent a week on 'Summer Night City' mixes, probably more than any other track in ABBA's recording history. "We tried every way imaginable to get something from the tape that simply wasn't there," Michael Tretow recalled.
Finally, however, they had to admit defeat and simply choose the mix they felt was the most successful. "Sooner or later you have to make a decision," Benny reflected many years later. "Either you release the song as it is, or you record another song, and then you have to wait another four weeks before you can release the record." On September 6, 1978, 'Summer Night City' was issued as a single. On the B-side, ABBA had put a track known as 'Medley: Pick A Bale Of Cotton/On Top Of Old Smokey/Midnight Special'. Originally recorded in 1975 and released on a German charity album in the aid of the battle against cancer, it was the first time that this medley of folk songs was heard by a wider audience.
Long, warm summer nights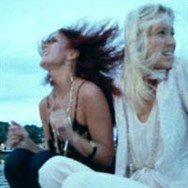 Despite Björn and Benny's misgivings, 'Summer Night City' became a sizeable hit. Most notably, it charted very highly in the Nordic countries: it was number two in Norway and number one in Finland and Sweden, making it ABBA's very last charttopper in their home country. 'Summer Night City' was accompanied by a promo clip that made full use of the allure of Stockholm's long, warm summer nights, when the sun barely sets. Perhaps this aspect of the song – the celebration of summer – accounted for some of its success in the Nordic countries, a part of the world otherwise known for the dark and cold climate that prevails for most of the year.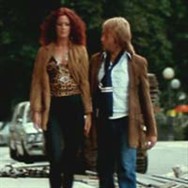 However, for a group that were used to reaching number one with almost everything they released, 'Summer Night City' was regarded as something of a "failure". For example, in the UK the single only reached number five, ABBA's "poorest" chart performance since 'SOS' three years earlier. In otherwise extremely loyal countries such as West Germany and The Netherlands, 'Summer Night City' also peaked around number five. Agnetha later admitted: "We were never blasé with success, but perhaps we were spoiled. It became a habit that every single should reach number one in England. That was just how things should be."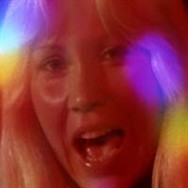 In many ways, the problems experienced with 'Summer Night City' were very much typical for the current album sessions. Quite simply, although Björn and Benny wrote many new songs, and these were then brought to the recording studio, an unusually high number of them were abandoned in various stages of completion. Although sessions had started as early as March 1978, by the end of the year only half of the tracks that would eventually end up on Voulez-Vous had been completed – the rest were written and recorded within the space of about two months in early 1979.
By that time, ABBA's feelings for 'Summer Night City' had cooled off considerably. Although the full length version of the song – including the "ballad" introduction – had been slated for inclusion on the new album, they decided to leave the song outside the track listing altogether. However, it was clear that their dissatisfaction rested with the actual recording and not so much the song itself. During ABBA's tours of North America, Europe and Japan in 1979 and 1980, 'Summer Night City' was performed live – with the introduction restored to the song.
The full length, studio-recorded version of 'Summer Night City' was finally made available to the public in 1994, when it was featured as a rarity on the box set Thank You For The Music. Today, 40 years after the recording was first released, it has to be said that 'Summer Night City' remains as one of ABBA's most lively and exciting songs. So whatever misgivings Björn, Benny and Michael Tretow may have had as they struggled with the track at the mixing desk back in 1978, the verdict is clear: You did all right, guys!