In focus: ABBA in Great Britain
In their home country of Sweden ABBA had a strong following among record-buyers from the word go, and Australia is famous for its 18 months of unrivalled ABBA frenzy. But outside of those unique markets, few countries have been more loyal to the group than Great Britain – although for a while it looked as if ABBA would be forever regarded as one hit wonders on the British Isles.
The headquarters of pop music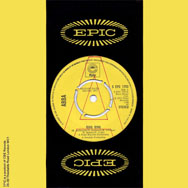 "It's just like an incredible dream," Björn Ulvaeus told a British reporter when ABBA's 'Waterloo' single reached the top of the UK singles chart in May 1974. "It's always been our ambition to get a record to number one in Britain – it means more than a number one in the States to us. You see, for years Britain has been at the top – the headquarters of pop music." Björn wasn't just being polite to the reporter; he and Benny Andersson were truly "children" of the Swingin' Sixties, with The Beatles and all the other bands and cultural phenomena that emerged out of Great Britain. When they first started out as song writers in the mid-Sixties, success in England must have seemed like an impossible fantasy for the Sweden-based duo, a holy grail to be coveted. For although from a production point of view they always acknowledged an influence from American names such as Brian Wilson of The Beach Boys, it was the song writing talents of Brits John Lennon and Paul McCartney and the stylistic versatility of The Beatles that set the benchmark for what they wanted to achieve with ABBA.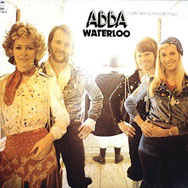 But while the group found it relatively easy to charm audiences and the music business in northern and central Europe, initially they encountered some resistance in Great Britain. The first single to be released in the UK, 'Ring Ring', had been turned down by labels such as Polydor, EMI, Decca, Pye and WEA. It wasn't until Paul Atkinson, the newly-employed A n' R man at Epic (a label owned by CBS Records), heard the song that it finally was released. "I played it all the time in the office to the point of driving everyone nuts," he told Mojo magazine many years later. "It would be my first signing and it became a bit of a joke around the building that I wanted to sign this obscure Swedish group. Atkinson's Folly they called it." Initially, his signing of ABBA did indeed appear to be less than a wise decision, for upon release in October 1973 'Ring Ring' failed to chart and sold no more than 5,000 copies.
Stone dead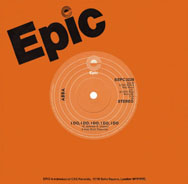 Atkinson was finally proved right six months later, when 'Waterloo' was released. With the invaluable support provided by ABBA's win in the Eurovision Song Contest, not to mention a few strategic appearances on the popular Top Of The Pops television programme, this super-catchy slice of glam-pop ended up spending two weeks at number one. Although one would have thought it would be plain sailing for ABBA in Great Britain after such a convincing breakthrough, what followed was actually a series of disasters, which seemed to erase all the success achieved with 'Waterloo'. For a follow-up, Epic Records commissioned a special remix of 'Ring Ring', with added saxophone and heavier guitar parts to remind audiences of the 'Waterloo' sound. The single never got higher than number 32 on the UK chart. The next single, 'So Long', was another 'Waterloo' sound-alike and failed to chart completely. ABBA fared little better with their next UK single, the romantic 'I Do, I Do, I Do, I Do, I Do', which reached number 38 in the summer of 1975.
So what was the reason for these astonishing failures immediately after such a splendid success? Pop music history is full of so called one-hit-wonders, who may achieve an enormous triumph but then only reach the lower-region of the charts with their attempted follow-ups, if they even chart at all. For ABBA, it didn't help that they had come to the world's attention via Eurovision, where one-hit-wonder status is almost guaranteed. Reflected Björn many years later, "It's incredible that a song contest was branded like that in England: 'All right, now they've won that, which means that they are stone dead afterwards.' It was like an agreement among all the DJs and among everybody else." Add in the fact that ABBA came from Sweden – like most non-English-speaking countries viewed as a joke in terms of pop music at the time – and it's not so hard to see why the British music industry was prepared to write them off so quickly. It certainly seemed as if Epic Records were also losing faith in the group; according to Björn, their arrivals in London for promotional visits were greeted with increasingly less enthusiasm for every single that bombed. In hindsight, it also seems clear that the 'Waterloo' follow-up singles were incorrect choices. For instance, had the UK gone with 'Honey, Honey', like most other countries did, they would almost certainly have achieved greater success than with the 'Ring Ring' remix – while ABBA couldn't even make it into the Top 30, a cover version by the duo Sweet Dreams took 'Honey, Honey' into the Top Ten.
Back with a vengeance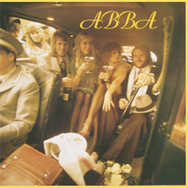 It wasn't until the autumn of 1975, 18 months after their 'Waterloo' success, that ABBA's luck changed in Great Britain, "When we released our next album, the one with 'Mamma Mia' and 'SOS' and so on, [Epic Records] weren't interested," recalled Benny. "They thought it was hardly worth releasing at all – until 'Mamma Mia' was number one and 'SOS' was number one in Australia. Then the Englishmen began to wake up a little." Released in the reverse order in the UK, Epic did indeed give both singles a push, with 'SOS' making it into the UK Top Ten. Then, with 'Mamma Mia', ABBA finally achieved their second number one. They were back in the UK, with a vengeance. "After that," remembered Benny, "everything started happening, everywhere."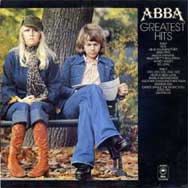 Indeed, for the next six years or so, ABBA could do little wrong in Great Britain. After 'Mamma Mia' had topped the chart, 'Fernando' followed hot on its heels. The group eventually achieved 18 consecutive Top Ten singles and a total of nine number ones, with 'Dancing Queen' as their biggest success with six weeks at the top. When the Greatest Hits album was released in March 1976, it went on to spend 130 weeks on the charts, occupying the number one spot for a total of 11 weeks and becoming Britain's second-biggest-selling album of the Seventies. Moreover, Greatest Hits was the first of eight consecutive chart-topping ABBA albums in the UK, a mind-bogglingly impressive run that ended with The Singles – The First Ten Years in 1982.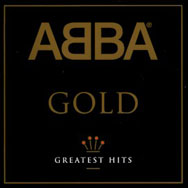 Likewise, once ABBA had secured their position as one of the most successful pop music acts in Great Britain, there was never any doubt that they would be a highly attractive live act. Although there were tentative plans for concerts in England and Scotland during ABBA's first tour of Europe in 1974, they never materialised when interest in the group declined so rapidly. When they finally made their first UK concerts, in February 1977, the situation couldn't have been more different. According to legend, there were 3.5 million ticket applications for ABBA's two shows at London's Royal Albert Hall, and one would imagine people were clamouring for tickets to the dates in Birmingham, Manchester and Glasgow as well. ABBA toured Britain only one more time, in November 1979, when they did six shows at London's Wembley Arena, two shows in Stafford and one in Glasgow. Needless to say, the demand for ABBA tickets far exceeded the supply, and they could probably have extended their itinerary without having to worry about faltering ticket sales.
Every single should reach number one
Although ABBA's UK album sales remained solid and strong right up until their very last release in 1982, that year proved to be a disappointment in terms of singles. Coming right after 'One Of Us', a solid Top Three hit, 'Head Over Heels' only reached number 25, their lowest-charting single since 'I Do, I Do, I Do, I Do, I Do'. ABBA's final two singles – 'The Day Before You Came' and 'Under Attack' – fared no better than 32 and 26, respectively. No doubt this dramatic slide down the UK charts jolted the members a little. As Agnetha recalled, "It became a habit that every single should reach number one in England. That was just how things should be." One can only speculate about the reasons for this sudden decline in ABBA's fortunes on the singles chart, but certainly the group's efforts to reinvent themselves had taken them into a more complex, mature and sometimes aloof territory, where single buyers looking for catchy hits were less prepared to follow them. Mentally, it seemed, Benny Andersson and Björn Ulvaeus already had their sights set on the stage musicals that would be their future. After a decade as a pop act, they were prepared to leave the hit singles to the many bright young things that were only too anxious to get a stab at the pop charts – many of whom made no secret of their limitless admiration for ABBA.
While there were few signs of ABBA in the UK charts for the remainder of the Eighties, it wasn't like they were completely forgotten. There may not have been any high-profile coverage of the group in the media, but all sorts of compilation albums kept selling in healthy quantities on the quiet. Then, exactly a decade after the group's final recordings, enough time had passed for people to get nostalgic about them. With the release of the immensely successful 1992 hits collection, ABBA Gold – masterminded from Great Britain – ABBA shot to number one all over the world again. It seems ABBA Gold was especially successful in the UK, where it reached the number one spot in three separate time-periods, the second time in conjunction with the 1999 hoopla surrounding the 25th anniversary of ABBA's Eurovision win and the opening of the Mamma Mia! musical, and then the third time in conjunction with the film version of Mamma Mia!. ABBA Gold is the second best-selling album of all time in the UK, just behind Queen's Greatest Hits and in June 2021 it will become the longest-running top 100 album of all time, spending 1000 weeks on the UK Albums Charts.
The British population may have been a little uncertain whether they would want to embrace ABBA wholeheartedly back in 1974 – but they have certainly made up for it since.