April 2009 – International ABBA Day
Every year, The International ABBA Day attracts many hundreds of fans from all over the world. This year, it is in fact not a day but a whole weekend.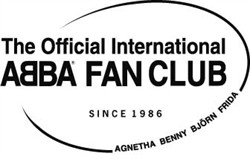 The International ABBA Day is hosted in Roosendaal, Netherlands by The Official International ABBA Fan Club and starts on Friday, April 17, with a pub night that includes Swedish fingerfood, a quiz with great prizes and, of course, a chance to meet up with old friends and/or to make new ones, all to the music of ABBA.
Saturday is still the main day; the doors to the big record and memorabilia fair open at 11 am, and during the day Ing-Marie Halling will tell us all about her job as ABBA's make-up artist, hair dresser and stylist. She has promised to share her memories of the ABBA tours as well as talk about her work with the upcoming ABBA Museum. There will be competitions with fantastic prizes such as a unique 'behind the scenes' tour of the ABBA Museum preparations (including a night in a Stockholm hotel), autographed items and more. If you do not get lucky already in the quizzes, there will also be an auction for a book autographed by all four ABBA members as well as a rare signed copy of Agnetha's autobiography. Those who feel brave may want to try ABBA Singstar, or you can just enjoy the rare videos on big screens, look at the exhibitions, including some dressing room memorabilia brought over by Ing-Marie Halling, get books and CDs signed by Jean-Marie Potiez and Philippe Elan and much more. The traditional disco in the evening goes on till 11 pm.
At 11 am Sunday, the local cinema is Showing Mamma Mia! The Movie to an enthusiastic crowd, and you are expected to sing-along and dance in the isles. This marks the end of the official part of the ABBA Day/Weekend, but many will stay in town to spend some quality time with their newly found friends or old ABBA-buddies. All ABBA fans, fan club members as well as non-members, are most welcome.
For more info, please go to www.abbafanclub.nl/abbaday