In Focus: Hova's Witness – Stig Anderson At 50
January 25, is legendary ABBA manager Stig Anderson's birthday. We look back on 'Hovas vittne' – the song recorded by ABBA as a special tribute to Stig on his 50th birthday in 1981.
The ultimate birthday gift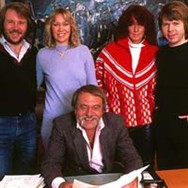 As birthday gifts go, most would agree that having a song written for you as a tribute would be pretty flattering. That song being recorded by one of the world's most famous groups would probably approach mind-boggling status. And if that same group also made a video to accompany the song, it would probably qualify as beyond comprehension. But if you were turning 50, if you were manager/lyricist/songwriter/record-label-boss Stig Anderson and the group in question was ABBA, such a dream might indeed come true.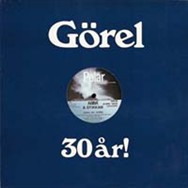 For a successful man like Stig, with a large network of friends and associates, one could be fairly certain that his 50th birthday on January 25, 1981, would not go unnoticed. Many spectacular plans were being drawn up to make it a memorable day – and among them were the making of that special birthday record. It wasn't the first time that ABBA had created a special song for the birthday of a trusted collaborator. When Polar Music Vice President Görel Hanser celebrated her 30th birthday in June 1979, a tribute song entitled 'Sång till Görel' ("Song For Görel") was recorded. This one-sided 12" single, credited to ABBA and Stikkan (Stig's Swedish nickname), was probably pressed in somewhere between 150 and 200 blue vinyl copies, making it one of the very rarest ABBA records. Stig wrote the lyrics: a tongue-in-cheek tribute to Görel's organisational skills.
Sausages and vacuum-cleaners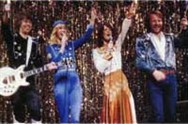 When Stig himself was the subject of a tribute song, the lyrics were no less humorous. Björn and Benny wrote an extremely catchy tune, but the lyrics were put together by a fairly unusual one-off team: Björn, Benny, Agnetha, Frida, sound engineer Michael B. Tretow and ABBA's album sleeve designer Rune Söderqvist, all of whom were friends of Stig. According to Rune Söderqvists recollections, they all contributed ideas for the lyrics, coming up with stories that captured Stig's personality. The completed lyrics were littered with endless in-jokes about Stig's quirky personality and his many idiosyncrasies. For instance, his curious habit of making party guests leave by bringing out the vacuum-cleaner was mentioned. There were also references to his dog Lucas, his love for all kinds of sausages, and his fondness of raising the key a semi-tone at a certain point in a song – which ABBA actually do while singing about it in the song's bridge. The completed song was entitled 'Hovas vittne' ('Hova's Witness'). The title was a play on words: Hova was the small village where Stig was born.
'Hova's vittne' was recorded at ABBA's own Polar Music Studios in Stockholm on January 20. For the B-side, Björn and Benny recorded an instrumental version of one of Stig's earliest compositions, 'Tivedshambo' ('Hambo From Tived'), which dated back to the late 1940s. The song's lyrics were a colourful depiction of a particularly wild traditional Swedish dance festivity in the woods. Written when Stig was only 16 years old, it was to become one of his most well-known songs, as well as a Swedish accordion classic (the ABBA version is performed on accordion, acoustic guitar and synthesizer). The completed 12-inch single acquired the special catalogue number Polar JUB 50 and was pressed in 200 red vinyl copies. The single was a gift for those attending Stig's birthday party. Today, 'Hovas vittne' and 'Sång till Görel' are the most sought-after records ever made by ABBA.
Back to Eurovision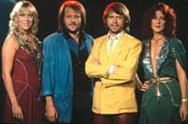 On January 24, the day before Stig's birthday, a special video was recorded for 'Hova's vittne'. The location was the Berns show venue in central Stockholm. ABBA dressed up in their original 'Waterloo' costumes, as a tribute to the most gloriously spectacular moment in the collaboration with their manager: the Eurovision Song Contest victory that kicked the door open to the global music scene.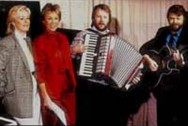 The actual birthday celebrations meant one surprise after the other for Stig. It began at seven o'clock in the morning, when a ladies choir dressed in tail coats and net stockings entered his bedroom to serenade him with a birthday song. The choir consisted of Frida, Agnetha, Görel Hanser, Björn's wife Lena and other friends of Stig. Then, Björn and Benny climbed in through the window and performed a traditional Swedish birthday song, accompanied by Benny on accordion.
During the dinner party later that night, Stig was presented with the video and single of 'Hova's vittne'. He was also given the publishing contract for the song, which came attached with one condition: that it should never be recorded with any other lyrics than the heartily sarcastic lines put together by the ABBA members and their friends. Ever the music publisher, Stig later remarked that it was a shame that a tune with such potential couldn't be used for any other purposes.
Reunion for Stig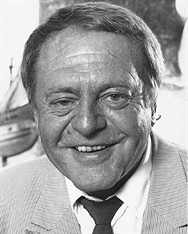 Within two years of Stig's 50th birthday, the ABBA saga was over. Although no-one had ruled out the possibility that the group would get back together again, it didn't take too long before everybody involved realised that this probably would never happen again. To date, the four members of ABBA have only made one musical reunion that has been seen by the general public – and again, Stig was the centre of it all, almost exactly five years after 'Hova's vittne'.
In January 1986, Stig was to be the subject of the Swedish version of the television programme This Is Your Life. The format of the show called for important friends and relations from the subject's life to show up in the programme. However, because of prior commitments the four ABBA members were unable to attend the live broadcast of the show in Malmö in the south of Sweden. They still wanted to contribute something and therefore a compromise was reached. Two days before the broadcast, the four members came together for the first time in years and taped a performance of 'Tivedshambo', the song that had been featured as an instrumental on the B-side of the 'Hovas vittne' single.
At the broadcast of This Is Your Life on January 18, 1986, the video was shown, followed by a surprise visit by Björn and Benny, who had decided to show up in person after all. Although there were lots of mixed emotions between ABBA and Stig at the time, it was somehow significant that he was the one who managed to bring them together again, albeit indirectly. Björn, Benny, Agnetha and Frida had no real desire to perform together as a group in public again – but they did it for Stig.