In focus: How The ABBA Videos Were Made
In the 1970s, few other artists could match ABBA's prolific output of videos – or "promo clips" as they were called back then. These groundbreaking films gives us ample reason to take a look at ABBA's clip history.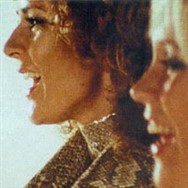 Clinging to clips
As we entered the 21st Century, there were quite a few pop music fans who had never experienced a time when an artist's current single wasn't accompanied by a video. As far as these young fans are concerned, television channels such as MTV have existed their entire lives. But at the height of ABBA's fame, during the 1970s, very few artists made "promo clips", as these short films were called at the time. Admittedly, it wasn't as if the art form was invented by ABBA, for major acts such as The Beatles and The Rolling Stones had already started making promo clips in the 1960s. In the following decade the Stones and the former Beatles members all produced sporadic clips, along with "newcomers" such as ABBA, David Bowie or Queen.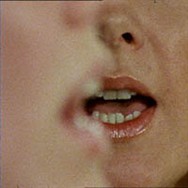 However, ABBA's approach differed a bit from their contemporaries: for the four Swedes, film clips were an integral part of how they managed their career from the moment they achieved their international breakthrough. Starting with 'Waterloo', they made promo clips for almost every single they released – plus some tracks that never were singles at all. The reason for this working method? Partly, it was that the group wanted to travel as little as possible, doing only a few major tours during their years together. They had also found that television was the best and most efficient way for them to reach their audience. The conclusion was that sending out a promo clip to television stations all over the world could help them minimise their travelling – not least to far-off countries such as Australia and New Zealand – and also enabled them to retain complete control of their visual presentation.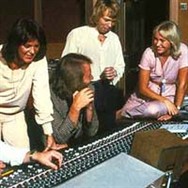 Hallström hallmarks
The man they chose to help them out with the production of the promo clips was a young director named Lasse Hallström. His first clips, for 'Waterloo' and 'Ring Ring', were made in 1974. They were both quite simple affairs, featuring straightforward performances of the two songs. But a year later Hallström was commissioned to make clips for four songs on ABBA's third album, simply entitled ABBA. In those films – 'Mamma Mia', 'SOS', 'Bang-A-Boomerang' and 'I Do, I Do, I Do, I Do, I Do' – Hallström was a bit more ambitious, introducing many of the visual characteristics that would come to define ABBA's video image. For example, he found that the four members of the band could easily be regrouped into different combinations of pairs, to great, poignant effect.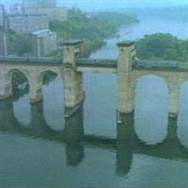 When the clips from the ABBA album proved instrumental in helping the group achieve their breakthrough in Australia, there was no looking back. Henceforth, promo clips would be an important marketing tool for ABBA. This didn't mean that the films were produced with any kind of lavish budget, however, nor was much time set aside for the filming: sometimes two clips would be completed in one day. But Lasse Hallström, who had been making clips for television under similar constraints since the 1960s, knew how to overcome those obstacles, and usually managed to create something that was simple, yet caught viewers' attention.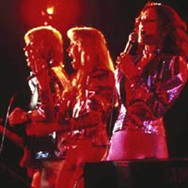 Today, the only ABBA clip that Hallström himself is truly dissatisfied with is 'Fernando', made in 1976. "They're sitting there around a fire, playing guitar with some kind of 'starry sky' behind them," he has remarked. "It's much too conventional." However, the more lively 'Money, Money, Money', made later the same year, is singled out as the director's favourite of his work with ABBA. "It was consistent with the lyrics and the music," he reflected. "I loved editing my films to fit the music, to emphasise the rhythm and the idea of the music, to provide musical support and not just tell a story."
Watch the ABBA videos – see Stockholm
As a budding movie director and storyteller, Lasse Hallström would often find that the best approach was to give ABBA's songs a visual framework that matched the songs quite closely. Where there was a dance beat, as in songs like 'Dancing Queen' and 'Voulez-Vous', the group would be filmed in a discotheque environment. When the lyrical theme was loneliness and heartbreak, as in 'The Winner Takes It All' and 'When All Is Said And Done', Agnetha or Frida would act the part of the solitary woman, whether standing all alone gazing out over a wide ocean, or being the odd one out in a group of friends.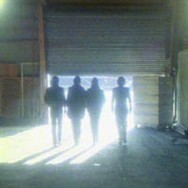 To some extent, ABBA's film clips are also something of a sightseeing tour of Sweden, particularly its capital, Stockholm. Some of the indoor locations, such as the Alexandra's discotheque where 'Dancing Queen' was filmed, do not exist anymore, and nor does ABBA's Polar Music Studios – the location for the 'Gimme! Gimme! Gimme! (A Man After Midnight)' clip – which closed in 2004. Quite a few outdoor environments were also seen in the films, for example the Djurgården island and the Årsta bridge, featured in the clips for 'Bang-A-Boomerang' and 'The Day Before You Came', respectively. 'Head Over Heels' includes several scenes from Stockholm's city centre. Go down to the west coast of Sweden and the town of Marstrand, and you will find yourself at the location for 'The Winner Takes It All'.
Lasse Hallström was ABBA's regular video director up until early 1982, during which time he also created the 1977 feature film ABBA – The Movie. When he made his first ABBA clip, his very first cinema release was just around the corner, and by the time he and ABBA went their separate ways he was firmly established as one of the most successful directors in Sweden. In 1985 his movie My Life As A Dog premiered, and the international success of that film led to a fruitful career in Hollywood.
ABBA's two final clips, 'The Day Before You Came' and 'Under Attack', were created by the team of Kjell Sundvall and Kjell-Åke Andersson, both of whom also went on to highly successful careers as movie directors in Sweden. Those last ABBA songs were released in 1982, when videos were emerging as a vital marketing tool throughout the music business, and even ABBA spent a little more money on their films, although filming for both clips was still concluded pretty quickly.
Watch ABBAs official videos, here.