IN FOCUS: Honey, Honey – a blueprint for pop excitement
Racy lyrics and a tight and slick arrangement combine to create a catchy ABBA classic.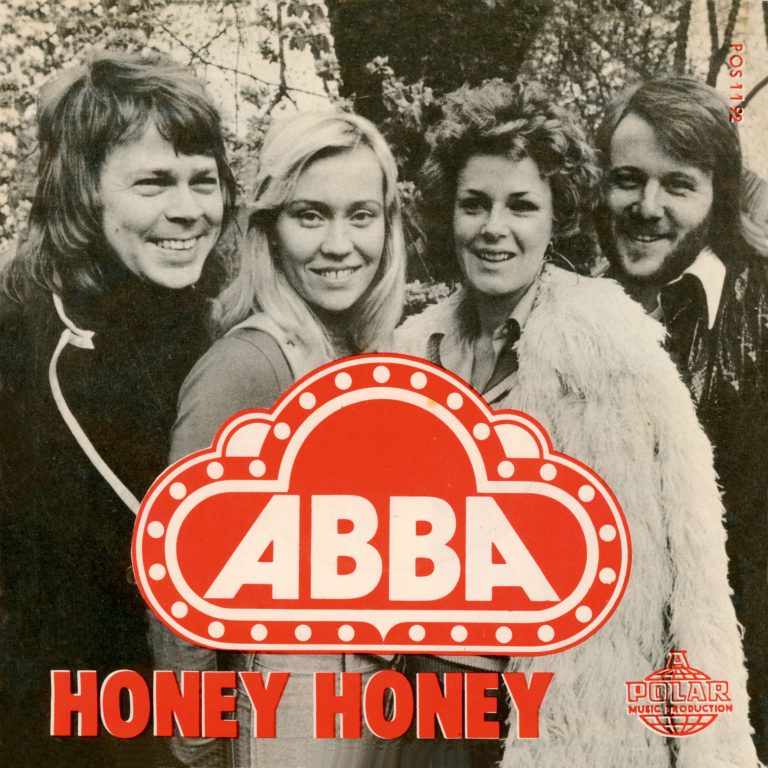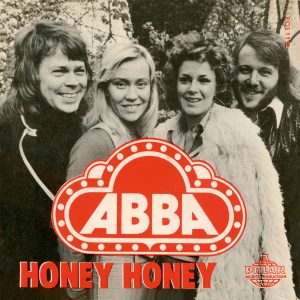 Almost in Eurovision
Perhaps the most famous event in ABBA history is their victory in the Eurovision Song Contest on April 6, 1974. In front of hundreds of millions of television viewers, they performed 'Waterloo' and achieved a breakthrough that would make them one of the biggest acts of the 1970s. If you've studied the group's story a little more in-depth you're probably aware that they almost chose the ballad 'Hasta Mañana' as the song to enter into the Swedish selection for Eurovision; they decided against it because the more rocky 'Waterloo' was how they wanted to project themselves to an international audience at this time
But if contemporary press reports are to be believed, they originally had a third song as a contender. That tune was 'Honey, Honey'. Although it appears to have disappeared fairly quickly from the Eurovision discussions, that was not a reflection on its qualities as a song. In most countries, 'Honey, Honey' was the follow-up single to 'Waterloo' and, as we shall see, this super-catchy tune is still frequently heard today.
Trying to sound a little sexy
'Honey, Honey', like so many other famous ABBA songs, had been written in Björn and Benny's famous songwriting cabin on the island of Viggsö in the Stockholm archipelago. It was then brought to Metronome Studio in central Stockholm for a backing track recording on October 17, 1973, a part of the sessions for the Waterloo album. The musicians present were Benny on keyboards, Björn on guitar, augmented by ABBA's core session musicians at the time: Ola Brunkert on drums, Rutger Gunnarsson on bass, and Janne Schaffer on guitar.
The backing track secured, Agnetha and Frida came to the studio to add their high-energy joint lead vocals to the song. The almost risqué lyrics are sung from the point of view of a woman who is entranced by a man with a reputation as an irresistible man – something of a "love machine", according to the lyrics. "I remember that Agnetha and I tried to sound a little sexy when we recorded the vocals," said Frida many years alter. "I'm not sure that we succeeded!"
The individual upon whom all this attention is showered seems to be less than reliable, though: the kind of man today referred to as a "player". There are even a few solo lines for Björn, inhabiting the role of the man in question, wherein he warns the girl to "stay on the ground" and "not get too high" so that the man won't have reason to hurt her. Clearly, such lyrics, showcasing a not very modern view on relationships between men and women, would raise more than a few eyebrows if they had been written in the 21st Century. Lyricist Björn, who today is an ardent champion of the gender equality cause, would agree. "I have to confess that the lyrics for 'Honey, Honey' are a little stupid!" he said in 2006. "They do make me cringe a bit. Stig [Anderson, ABBA manager and sometime lyricist] and I wrote the words – it was about half and half between us – so I'm afraid I do have to take my share of the responsibility…"
Following Waterloo
Lyrics aside, there certainly wasn't anything wrong with the recording as such: one of the catchiest ABBA songs, which, courtesy of the forceful strings, pulls you straight in to the song within the first few seconds, just like every good pop song should. The ABBA members themselves are quite fond of it as well. "It's a good song and a good recording; it's tight and slick," said Benny recently.
Flash forward about eight months or so: the 'Waterloo' single has conquered the world and it's time to select a follow-up single. In most territories the choice fell upon 'Honey, Honey', which had emerged as one of the top tracks on the Waterloo album. Released in June 1974, it reached the Top Five in some European countries and the Top 20 in a further few territories, but it obviously couldn't match the extraordinary success of 'Waterloo'. In the UK, the local record company opted for a remix of the 1973 recording 'Ring Ring' instead – the British record company felt that 'Honey, Honey' was "a little too lightweight, that there was too much bubblegum in it", as Björn and Benny explained in an interview at the time.
In an ironic twist, though, 'Ring Ring' didn't become much of a hit in the UK, while a cover version of 'Honey, Honey' by the duo Sweet Dreams reached number 10. ABBA would certainly have preferred to enjoy that hit themselves, but if nothing else it proved that Björn and Benny had talent as hit songwriters beyond 'Waterloo'. A couple of years later, in an admirable display of good sportsmanship, Benny even pointed to Sweet Dreams' version of 'Honey, Honey' as the only cover version of an ABBA song that he liked. Single charts aside, when it was featured on the mega-selling compilation albums either entitled The Best Of ABBA or Greatest Hits – released all over the world in 1975 and 1976 – ABBA's version of 'Honey, Honey' would reach a wide audience, and so must have been one of their most recognisable songs at the time.
Hidden in the tracks
Over the past few decades, the tune has been revived through its inclusion in the Mamma Mia! hit musical. In that production it is sung by Sophie – the young girl who is about to get married – and her two friends, the lyrics functioning as somewhat racy extracts from her mother's diary, written decades earlier. For the ABBA fanatic, the arrangement of 'Honey, Honey' in the musical is particularly interesting. On the original 16-track tape of ABBA's original version, you can hear Benny playing broken chord riffs, i.e. rapidly repeated notes, on his Minimoog underneath the second half of all the verses (from "I'd heard about you before" until "you're a love machine"). But this feature was left out of the final mix. However, when the arrangement for 'Honey, Honey' as performed in Mamma Mia! was written, the original 16-track tape was consulted in order to find out how the songs had originally been arranged by ABBA, and so the synthesizer riff was resurrected for the stage versions as well as the film soundtrack.
Another behind-the-scenes fact about 'Honey, Honey' is that ABBA's original version is speeded up just a little: it was originally recorded in the key of E, but when mixed it was in the key of F. There was also a little editing done towards the end of the song, with a section from earlier in the recording copied and moved to the end, in order to avoid repetition. None of this is unheard of in the world of pop music but merely shows just how much thought ABBA put into their songs, so that they would sound exciting to the listener. And as a pop recording, 'Honey, Honey' certainly sounds just as exciting today as it did back in 1974.