In Focus: Money, Money, Money – some kind of tension
We look back on one of ABBA's biggest singles, where they showed that you could let yourself be inspired by all sorts of musical influences – and still come out with a major hit.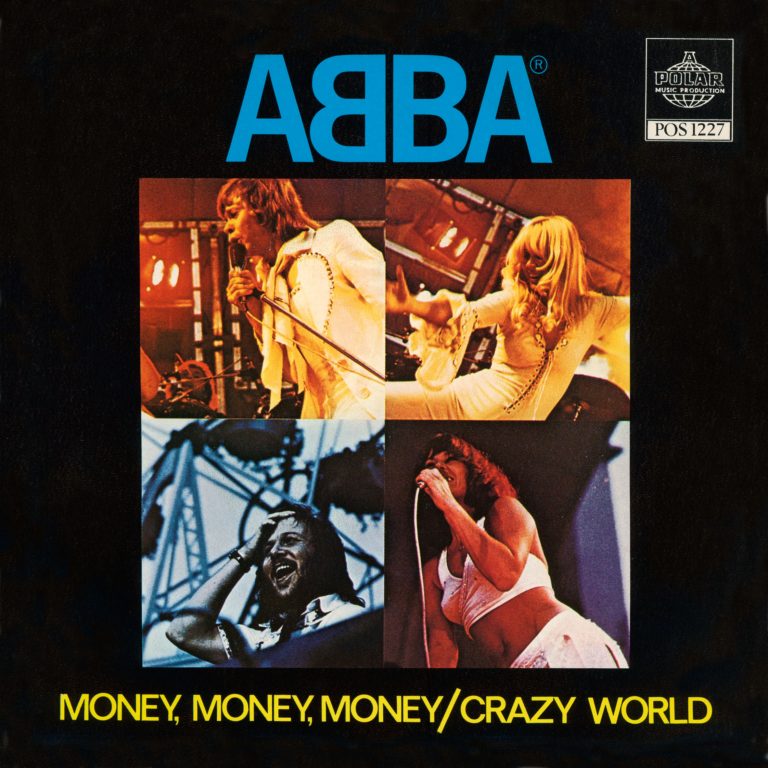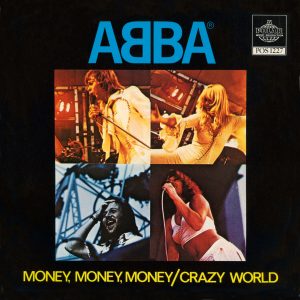 Number one in six countries
"It's my favourite. Of all the things we've done, that one is the best ever." Upon release of ABBA's Arrival album in October 1976, that was Benny Andersson's verdict of 'Money, Money, Money', one of the tracks on the album. "It's a very basic recording," he continued. "It's pretty straightforward and it's got some kind of tension in it, as a tune." As he would find out when the song was released as a single the following month, many people agreed with him that it was a top tune, sending it to number one in six countries and the Top Three in a further four.
The recording of 'Money, Money, Money' began on 17 May 1976 at Metronome Studio in central Stockholm. Benny was on piano and the two musicians that played on more ABBA tracks than anyone else, Rutger Gunnarsson and Ola Brunkert, were there to contribute bass and drums, respectively. On guitar, however, was Anders Glenmark, making a one-off contribution to an ABBA recording.
Glenmark would remember how impressed he was by Björn and Benny's attention to detail, not settling for the first arrangement idea that came to mind, but working and working until they got it exactly right. As he recalls, they had been playing for hours without quite getting it right, when the bass player provided the vital key. "Rutger had the idea that his bass line in the choruses should be the same as the vocal melody, and then things started getting off the ground: we felt, 'Yes, that's it'."
Buy a bunny!
Anders Glenmark may have been a temporary stand-in for ABBA's most frequently used guitarists, Lasse Wellander and Janne Schaffer, but he would continue his association with the ABBA members: that's him you hear singing the choruses on Murray Head's 'One Night In Bangkok', one of the hit singles from the 1984 musical Chess, which Björn and Benny wrote with Tim Rice. And in 1996, he produced Frida's solo album Djupa andetag ("Deep Breaths").
When the backing track arrangement of an ABBA song was worked out in the studio, Björn would usually be singing demo lyrics – any old phrases that came into his head – since he didn't want to write proper lyrics until the final musical arrangement suggested the "mood" of the song to him. During the backing track session for 'Money, Money, Money', however, Björn was already using demo lyrics containing the phrase "money, money, money': on original session tapes, he can be heard singing nonsensical phrases such as "money, money, money / milk and honey" and, perhaps the most priceless of all, "money, money, money / buy a bunny". But it was only meant as a temporary solution; he wanted to call the song something else entirely, as he felt there were already so many money-themed songs. Some recent examples included 'Money' in the musical Cabaret, one of the most familiar songs from the successful 1972 film version starring Liza Minnelli, and the similarly-titled track on Pink Floyd's mega-selling 1973 album The Dark Side Of The Moon.
Emphasizing the rhythm
There was something Central European, slightly exotic about the tune, which brought it away from your usual pop fare. This, it seems, sent Björn off on a Romani theme, and he wrote lyrics entitled 'Gypsy Girl'. An impassioned violin part, Romani-style, was added to the recording, but ultimately Björn and Benny felt they were on the wrong path. Björn realised that however many songs that already existed about money, his original instinct of calling the song 'Money, Money, Money' was the best and most suitable. This change of theme meant that there wasn't as much need for the violin, which, in the final mix of the song, is only heard briefly as a bended note after the line "I'd fool around and have a ball", just before the chorus starts.
Frida was selected as the vocalist for 'Money, Money, Money', Björn writing lyrics for her in which she inhabited the part of a hard-working woman who dreams of finding a wealthy man so that she can live off his riches or, failing that, going to Las Vegas or Monaco to become wealthy through gambling. These lyrics would have been regarded as a gift by any singer, as they offer a real chance for story-telling, and Frida uses all her talents to colour her performance with the drama the song calls for. Once the song was mixed and finished, it was probably clear to everyone involved what they had on their hands: one of the strongest tracks on the album.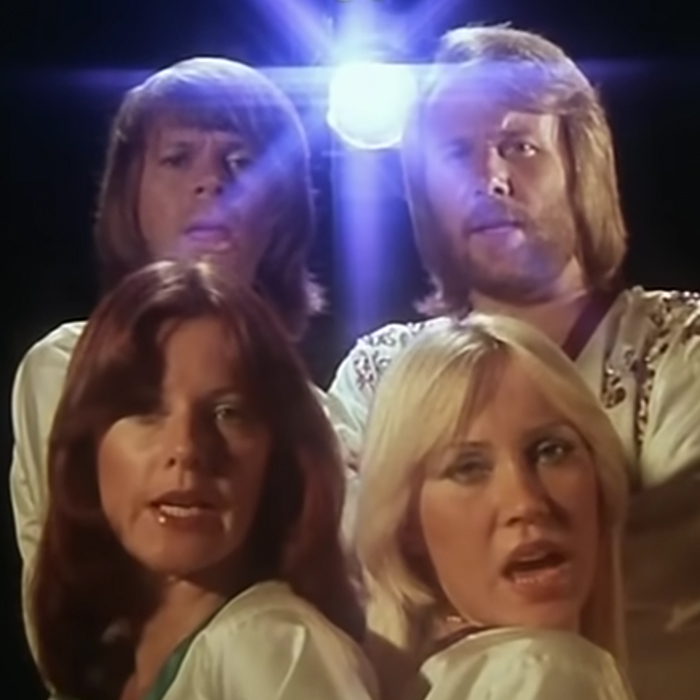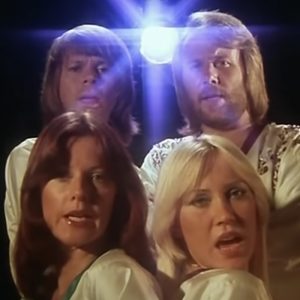 As 'Money, Money, Money' had been selected for single release, a video (or promo clip, as these short films were called then) needed to be filmed for it. Lasse Hallström, who by this time had been ABBA's promo clip director for two years, was again the man behind this film, showing Frida running around central Stockholm as well as looking suitably dramatic all dressed in black as she sings the verses. The clip also gave the group an opportunity to show off their brand new kimono-style outfits, created by their costume designer, Owe Sandström. For Lasse Hallström, 'Money, Money, Money' would always remain one of his favourite ABBA clips. "It was consistent with the lyrics and the music," he said. "I loved editing my films to fit the music, to emphasize the rhythm and the idea of the music, to provide musical support and not just tell a story."
Constructed like a stage number
'Money, Money, Money' inhabits a special place in the ABBA catalogue, as, with its early 20th Century cabaret inflections, it wasn't quite what you'd expect from a pop song in the mid-1970s. On the other hand, that was part of ABBA's trademark: that they included all sorts of styles on their albums and allowed themselves to inject elements outside of the contemporary pop landscape every now and then. And the success of 'Money, Money, Money', with Benny's attention-grabbing piano intro, proves that they were absolutely right in doing that. As he would reflect many years later, "If the song had really been too far out we would probably not have tried to record it with ABBA, since in general a pop band shouldn't stray too far from what people expect a pop band to do. 'Money, Money, Money', though, did seem to fall within what ABBA could release."
Over the years, Benny has mentioned many times how fond he is of 'Money, Money, Money', even including a solo rendition on the Deluxe Edition of his 2017 album Piano. It is the type of tune that he most appreciates today, where the melody is so strong in itself that it lends itself to interpretations by other performers. And this was something he recognised way back in that October 1976 interview. "You could say that it's constructed like a stage number; I'd like to think that there's another dimension to it. I imagine someone else doing it, not necessarily us: someone standing on a platform, singing these lyrics. I can visualise clearly who's singing, what it looks like and what the situation is."