The International ABBA Day
Every year, The International ABBA Day attracts many hundreds of fans from all over the world, and in recent years it has grown into a whole weekend.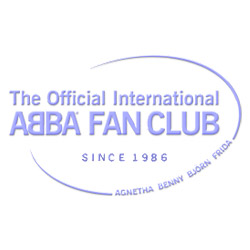 The International ABBA Day takes place in Roosendaal, the Netherlands, and is hosted by The Official International ABBA Fan Club. It starts on Friday, April 9, with a pub gathering, a chance to meet up with old friends and to make new ones, all to the music of ABBA.
Saturday is the main day with all the usual offerings – a big ABBA record and memorabila fair, a quiz with great prizes (including rare and autographed items), videos on the big screen and, of course, the Fan Club Shop is present. This year, we are proud to be the first to offer a new ABBA book – a Stockholm guide following in the footsteps of ABBA – and the author, Sara Russel, will be there to sign copies. Premium Publishing will show pictures from their huge and unique ABBA photo collection, both in an exhibition and a photo presentation on the stage. The ABBA Day starts at 11 am, and the party goes on all day, ending with the traditional disco that is open until 11 pm.
On Sunday, we are offering a trip to see the Dutch version of the musical Mamma Mia! in a nearby city. Tickets, including a meeting with the cast, can be booked at a greatly reduced price through the Fan Club.
All ABBA fans, whether they are a Fan Club member or not, are welcome to enjoy a day – or rather a weekend – filled with ABBA-fun.
For more info, please go to www.abbafanclub.nl/abbaday.