Voulez-Vous reissue including remastering out June 14th!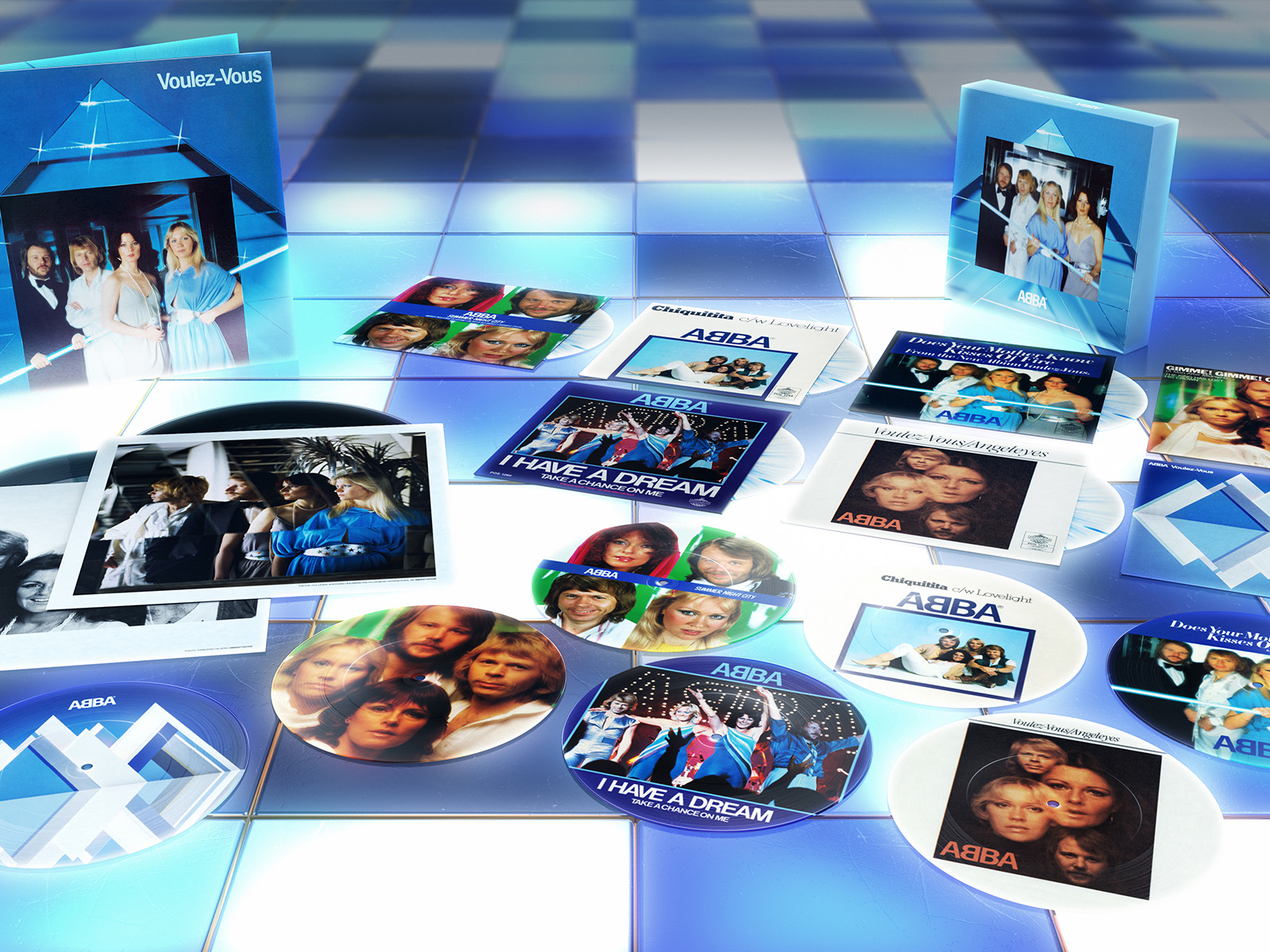 Celebrating its 40th anniversary, ABBA's Voulez-Vous will be reissued as a multi-format release on June 14th!
The album that saw the band say goodbye to the decade they dominated with style, Voulez-Vous was their fifth consecutive No.1 in Sweden, a chart-topper around Europe and a US Top 20 album. Powered by classic singles, including the title track and 'Chiquitita', Voulez-Vous was at the heart of one of the group´s most successful years to date.
Marking one of the longest gaps between new albums, Voulez-Vous was recorded across an entire year, with Benny and Björn refining their precision songwriting, Agnetha and Anni-Frid providing some of their finest vocals across a diverse set of songs that ranged from contemporary disco classics to ballads that explored Sweden's rich musical past. Their audience certainly responded to the album – upon release in April 1979, it went to number one in more than 10 countries and generated a total of four hit singles.
To celebrate the album's original 23 April 1979 release, Polar Music will be releasing a number of anniversary reissues:
– A 2LP half-speed master on 180g vinyl, mastered at Abbey Road and cut at 45rpm.
– A coloured-vinyl 7" singles box set, collecting 7 singles released in the era of the Voulez-Vous album: 'Voulez-Vous', 'Summer Night City', 'I Have A Dream', 'Gimme! Gimme! Gimme! (A Man After Midnight)', 'Does Your Mother Know', 'Chiquitita' and the extended dance mix of 'Voulez-Vous'. Released around the album.
– Each single released as a limited-edition standalone picture disc.
All products will be released June 14th 2019.
TRACKLISTINGS
Voulez-Vous – Half Speed Master (2LP)
Side A
1.As Good As New
2. Voulez-Vous
Side B
1. I Have A Dream
2. Angeleyes
3. The King Has Lost His Crown
Side C
1. Does Your Mother Know
2. If It Wasn't For The Nights
Side D
1. Chiquitita
2. Lovers (Live A Little Longer)
3. Kisses Of Fire
Voulez-Vous – The Singles
7 x coloured 7" singles released from the era of the Voulez-Vous album:
SINGLE 1 – Summer Night City / Medley: Pick A Bale Of Cotton • On Top Of Old Smokey • Midnight Special
SINGLE 2 – Chiquitita / Lovelight
SINGLE 3 – Does Your Mother Know / Kisses Of Fire
SINGLE 4 – Gimme! Gimme! Gimme! (A Man After Midnight) / The King Has Lost His Crown
SINGLE 5 – I Have A Dream / Take A Chance On Me
SINGLE 6 – Voulez-Vous / Angeleyes
SINGLE 7 – Voulez-Vous (Extended Dance Remix) / If It Wasn't For The Nights
Voulez-Vous – Picture Discs
Each single released as a limited-edition standalone picture disc:
SINGLE 1 – Summer Night City / Medley: Pick A Bale Of Cotton • On Top Of Old Smokey • Midnight Special
SINGLE 2 – Chiquitita / Lovelight
SINGLE 3 – Does Your Mother Know / Kisses Of Fire
SINGLE 4 – Gimme! Gimme! Gimme! (A Man After Midnight) / The King Has Lost His Crown
SINGLE 5 – I Have A Dream / Take A Chance On Me
SINGLE 6 – Voulez-Vous / Angeleyes
SINGLE 7 – Voulez-Vous (Extended Dance Remix) / If It Wasn't For The Nights