In focus: ABBA en Español
With the 2004 opening of Mamma Mia! in Madrid and the release of the Todo ABBA compilation, ABBA's Spanish profile was higher than in a long time. But the group has a long and rich history of Spanish connections.
Ring ring – sí, sí!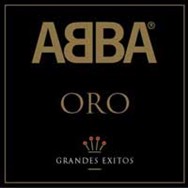 When the details of ABBA's incredible success story are discussed, we mostly think of Great Britain, Australia and the northern parts of Continental Europe. It is easy to overlook, for instance, ABBA's long and fruitful relationship to Spain and Latin America, which stretches back to the group's very earliest days. With the exception of English, ABBA recorded more songs in Spanish than any other language – including their native Swedish. With the recent release of the Spanish compilation album Todo ABBA, not to mention the opening of the Mamma Mia! musical in Madrid, Spain, we thought it might be the right time to look back on ABBA's adventures in Spain and Latin America.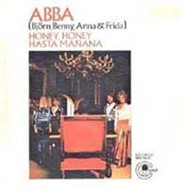 The very earliest Spanish-language connections for the group have a mysterious undertone to them. In 1973, the group recorded the song 'Ring Ring' in Swedish and English: both versions were highly successful in Sweden. With a view of facilitating a breakthrough in certain other countries, ABBA also recorded the song in two other languages: German and Spanish. The German version was subsequently released as a single – but the Spanish version was destined to languish in the vaults for two decades. At least, this appears to be the case, for to date, no one has been able to confirm that the Spanish version of 'Ring Ring' was released at the time. The mystery is further compounded by the fact that in an interview published in 1974 Agnetha was quoted as saying that the Spanish version of the song was "selling quite well". In all likelihood this was some kind of misunderstanding, for it seems that the first the general public heard of 'Ring Ring' in Spanish was when it was released as a track on the 1994 compilation CD Más Oro.
Four señoras and señores in Madrid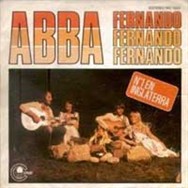 In April 1974 ABBA achieved their international breakthrough with 'Waterloo', and again the song was recorded in several different languages: Swedish, English, German and French. Those versions were all released as singles in appropriate territories. But was 'Waterloo' also recorded in Spanish? Well, that certainly was the plan, according to newspaper reports at the time. In May 1974, ABBA visited Spain to do some promotion, and it was said that they would be recording a Spanish version of their current hit while they were in the country. But no such recording seems to exist. Or perhaps it was recorded but never released, still languishing in some record company archive in Spain. No one seems to know for certain…
What is certain, however, is that during their Spanish visit in May 1974, ABBA recorded an appearance on the television show Señoras y Señores. Although filmed and broadcast in black and white, today this ranks as one of the most hilariously watchable television performances ever made by ABBA. The producers of the show certainly had some very imaginative ideas on how to present the group. In the programme, ABBA performed 'Ring Ring', 'Honey, Honey', 'Hasta Mañana' and 'Waterloo'. Today, that performance of 'Hasta Mañana' is available on the DVD included with the double-disc 30th Anniversary release of the Waterloo album, issued in April 2004.
After this equally illustrious and mysterious kick-off in the relationship between ABBA, Spain and the Spanish language, all was comparatively quiet for the next few years. After 'Waterloo', ABBA stopped recording songs in languages other than English, and as their success exploded on the world stage, they had their hands full with recording new music, choosing to cut their promotional visits to other countries down to a minimum. Perhaps partly as a result of their lack of personal presence, ABBA's success in Spain was fairly modest for the following four years. The group, releasing their records on the CBS-owned label Carnaby, enjoyed a Top Three hit with 'Fernando', entered the Top Ten with 'Dancing Queen' and reached the Top 20 with 'Knowing Me, Knowing You', but otherwise their singles stayed out of the sales chart. Likewise, their albums made very little impact.
Gracias, Chiquitita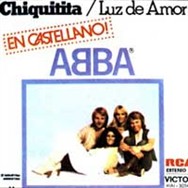 This somewhat negative trend changed drastically in 1979. That was the year when RCA Records, ABBA's record company in most of South America, proposed that the group would achieve greater success in that part of the world if they would record one of their current hits in Spanish. The suggestion came from Buddy McCluskey, an employee at RCA Records in Argentina. 'Chiquitita', ABBA's first hit of 1979, provided the perfect opportunity: after all, it was Spanish-flavoured in both arrangement and title. In collaboration with his wife, Mary, McCluskey put together the Spanish lyrics for 'Chiquitita', and this version was released as a single in Argentina in April 1979. It stormed up the charts, hitting number one, while the English version was pulled along in the excitement and reached number seven. Within a few months the Spanish 'Chiquitita' had sold half a million copies in Argentina alone, and was said to be the biggest hit in South America in 25 years. With relatively little effort, ABBA had gone from a virtual non-entity to a red-hot act in the Spanish-speaking world.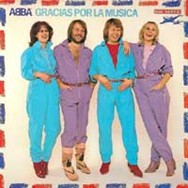 In conjunction with this success, at the end of May 1979 ABBA made their first visit to Spain in five years. The group appeared on the television shows 300 Millones and Aplauso, performing the Spanish version of 'Chiquitita' along with songs from their then-current album, Voulez-Vous. A few months later, the group proved that their new-found Spanish success was no fluke, releasing 'Estoy Soñando' – a Spanish version of 'I Have A Dream' – as a follow-up single and enjoying another big hit.
With this consolidated success, the idea was put forward to release a whole album of Spanish versions of ABBA songs. In January 1980, while Björn and Benny were on a songwriting trip in Barbados, Agnetha, Frida and sound engineer Michael B. Tretow remained in Stockholm to work on the album. Sweden-based Spanish journalist Ana Martinez del Valle was enlisted to help out with the pronunciation.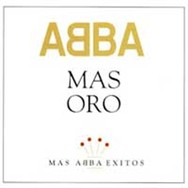 In the spring of 1980, the album of Spanish ABBA songs was finally released under the title Gracias Por La Música (Thank You For The Music). The selected titles were mainly songs that carried a Spanish/Latin flavour – such as 'Hasta Mañana', 'Fernando' and 'Move On' – as well as some of ABBA's most familiar hits. Gracias Por La Música was a highly successful venture, reaching the Top 5 in both Spain and Argentina – the most important South American market – and even charting in Japan. In conjunction with the album's release ABBA made their second appearance on the Aplauso television show, although this time the Spanish production crew came to Stockholm to film the interview. The songs the group performed – 'Conociéndome, Conociéndote' ('Knowing Me, Knowing You' in Spanish) and 'Gracias por la música' – were also pre-recorded in a Stockholm studio.
ABBA Oro
ABBA and their associates had certainly taken note of how helpful their Spanish-language recordings had been in their efforts to establish themselves in South America. Therefore, in that market their final two studio albums were both released with two tracks in Spanish, leaving the corresponding English versions off each album. On Super Trouper, the songs were 'Andante, Andante' and 'Happy New Year' (the latter track translated as 'Felicidad'), and on The Visitors, the selected tracks were 'When All Is Said And Done' ('No hay a quien culpar') and 'Slipping Through My Fingers' ('Se me está escapando'). As a group ABBA never performed any songs especially for Spanish television again, choosing instead to film special promo clips for 'Felicidad' and 'No hay a quien culpar'. But at the end of 1981, they were interviewed in Stockholm for the Argentine television programme Monica y Andres – La Carta Indiscreta. ABBA's final Spanish-related interview happened in February 1982 and was made for the programme Aplauso.
Later in 1982, ABBA made their very last recordings together, and then went their separate ways. As their profile was lowered all over the world, their visibility in Spain and South America was decreased along with it. But in the early 1990s, as the ABBA revival kicked into gear, the group's Spanish recordings were rediscovered and released on the compilation album ABBA Oro – Grandes Exitos, originally containing only the ten songs from the Gracias Por La Música album. The remaining five recordings known to exist ('Ring Ring', plus the two songs from Super Trouper and the two tracks from The Visitors) were first released on CD on the follow-up compilation Más Oro. Today, however, all 15 tracks are available on the expanded edition of ABBA Oro, issued in 1999.
And in 2004, the Spanish visibility for ABBA and their music became higher than ever, with the compilation album Todo ABBA (see the News section, October 2004, for the details on this release) and the premiere of the Spanish version of Mamma Mia! Gracias, ABBA, por la música!