'Dancing Queen' is not only ABBA's biggest and most well-known hit, but a timeless pop music classic. We need no other reasons to take a look at the story behind this masterpiece.
A boogaloo beginning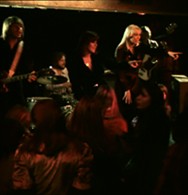 In early August 1975, ABBA were fresh off a summer tour of Sweden. But there was very little time for rest: for one thing, there were new recordings to be made. After their breakthrough with 'Waterloo' the previous year, the group had released their third album, simply titled ABBA, in the spring of 1975. The album yielded hits like 'SOS' and 'Mamma Mia'. However, in the 1970s most major acts were expected to release an album every year, so the Andersson/Ulvaeus team was already working on new material.
On August 4, Björn and Benny entered Glen Studios, located in a Stockholm suburb, where they would spend two days recording backing tracks together with the session musicians. They brought with them the melodies for three new songs, all of which at this point only had nonsense lyrics – and titles that were equally preliminary. One of the songs was called 'Tango', but later turned into the more familiar 'Fernando'. Another carried the working title 'Olle Olle', but was destined to remain unreleased. Composition number three, finally, was titled 'Boogaloo', suggesting that it had something to do with dance rhythms. And, indeed, this was the song that would eventually become 'Dancing Queen'.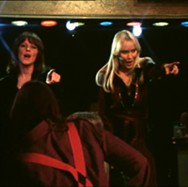 Björn and Benny gave a lot of thought to how they would best achieve the dance feel they were after. For inspiration they turned to George McCrae's 1974 disco hit 'Rock Your Baby', a pioneering recording within its genre. Added rhythmical influence came from the drumming on the 1972 album Gumbo by Dr. John, a favourite of ABBA session drummer Roger Palm and engineer Michael B. Tretow.
A good, solid backing track was put together for the song, consisting of drums, bass, guitar and keyboards. As basic as it was, just this first stage of the recording was enough to provoke a strong emotional reaction from Frida. "Benny came home with a tape of the backing track and played it for me," she recalled. "I thought it was so enormously beautiful that I started to cry."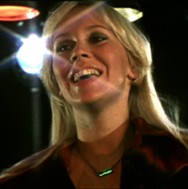 It would take several months before the recording was completed, however – few ABBA songs had such a long journey from start to finish. It was ABBA manager Stig Anderson who came up with the title 'Dancing Queen', writing the lyrics in collaboration with Björn, and in September, Agnetha and Frida added their vocals to the track. But even as late as December 1975, Björn and Benny were still fine-tuning the recording, adding further overdubs.
The queen is snubbed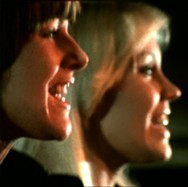 By coincidence, it happened that both 'Fernando' and 'Dancing Queen' were completed around the same time. ABBA wanted to release a new single in March 1976, and were unsure which of the tracks to choose:they knew that both had a strong hit potential. However, Stig Anderson insisted that 'Fernando' was the right song to go with at this point – a ballad seemed like a fresh contrast against the previous single, the uptempo 'Mamma Mia' – and Björn and Benny eventually agreed with him. 'Dancing Queen' would have to wait another five months before it reached record shops.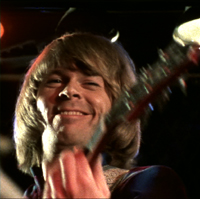 But the song was introduced in some parts of the world long before its release as a single. At the end of January 1976, ABBA recorded a television special in Germany, where 'Dancing Queen' was one of the songs they performed. In March, on a visit to Australia, they taped a second performance of the song. This was included in a television special entitled ABBA In Australia, which was exported to other countries.
Finally, back in Sweden the song was also introduced to the public a few months before the release of the single – and it was on a very special occasion. June 19, 1976, was the wedding date for King Carl XVI Gustaf of Sweden and Silvia Sommerlath. On the day before the wedding, June 18, a televised gala in their honour was held at The Royal Swedish Opera in Stockholm. ABBA, as the only representative of pop music, were invited to appear, and chose to perform their upcoming single. For this occasion they dressed up in baroque outfits as a suitably tongue-in-cheek attempt to go along with the atmosphere of the ceremonious gala.
A worldwide number one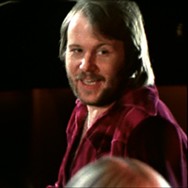 On August 16, 1976, the ABBA single 'Dancing Queen' was finally released in Sweden. On the B-side it featured a song called 'That's Me', taken from the ongoing sessions for ABBA's upcoming album, Arrival.
The record sleeve featured ABBA posing in white hats, a picture that became one of the most widespread images of the group. The photograph was taken by Ola Lager, who was responsible for many ABBA single and album cover pictures. The "white hats" photograph is said to be one of the group's own favourite images of themselves.
The release of 'Dancing Queen' was accompanied by a promo clip (or video, as these short "music films" are called today), directed by Lasse Hallström. The clip had been filmed in the spring, the venue being the Alexandra's discotheque in central Stockholm, a very "in" club at the time.
It didn't take long before 'Dancing Queen' occupied the number one spot on charts all over the world. Its jubilant sound, characterized by Benny's trademark piano figures and Frida and Agnetha's distinctive vocals, made it an instant classic. In April 1977, 'Dancing Queen' became ABBA's first and only number one in the United States.
'Dancing Queen' is not only ABBA's most famous recording, but is widely regarded as one of the all-time greatest pop songs. ABBA themselves never doubted that they were onto something good, as Agnetha remembered: "It's hard to tell when a hit is being made, you don't always sense it. 'Dancing Queen' was an exception, we knew immediately it was going to be massive."