Although ABBA didn't achieve their major breakthrough in Japan until the late Seventies, their connection to the country actually began before they even existed as a group.
In 1970 the then-duo of Björn & Benny released their first single, 'She's My Kind Of Girl', which sank like a stone in their native Sweden. However, two years later, through a series of lucky coincidences, the song became an unexpected hit in Japan. The boys' manager, record label boss and sometime lyricist, Stig Anderson, was extremely diligent in his efforts to spread the music of his protégés in the world outside Scandinavia, grabbing every opportunity to make use of his vast network of international music business contacts. In this particular case, the opening appeared in the shape of a Japanese publisher who happened to hear 'She's My Kind Of Girl' in the offices of a French publisher. This Japanese gentleman swiftly concluded that the slightly melancholy, somewhat oriental-sounding tone of the record would be perfect for his home-market.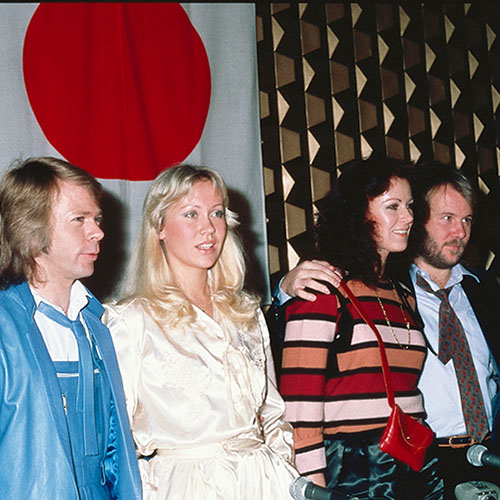 Upon release in Japan in early 1972 'She's My Kind Of Girl' did indeed become a Top Ten hit, which may have helped kick-start the process that would eventually lead to the formation of ABBA. For it seems the unexpected success of the song – Björn & Benny's first hit outside Scandinavia – encouraged them to try their hands at more English-language pop music. If they could have a hit in Japan, they reasoned, then why not in the rest of the world? And wouldn't they stand an even better chance if they added the superior vocal talents of Agnetha and Frida to the equation? So it was that during a series of recording sessions in the spring of 1972, the very first ABBA single, 'People Need Love', was recorded.
However, 'People Need Love' was never released in Japan and, in fact, Björn & Benny's fortunes in that part of the world dwindled fairly soon after their first whiff of success. Together with Agnetha and Frida they visited Japan for the first time in November 1972, to perform a song entitled 'Santa Rosa' in the Yamaha World Popular Song Contest. But they might as well have stayed home. The quartet was among the few acts not to receive any prize whatsoever, and the song wasn't even issued as a single. In their native Sweden, however, the combination of the two men and the two women proved exceptionally fruitful and before long they had morphed into a permanent quartet. International success with 'Waterloo' soon followed and within a few years ABBA were one of the biggest acts in Europe.
But in Japan the collapse of Björn & Benny's promising career proved to be ominous. Certainly, ABBA's records were released in the Land of the Rising sun and the singles received healthy airplay, but in a market where non-Japanese acts traditionally had a harder time making a true impact, they were nowhere to be seen in the sales chart. The 1976 single 'Dancing Queen' became their first hit to show up in the Top 20, and then only barely so, peaking at number 19. Considering the overwhelming number one-success of that particular song in most other countries, ABBA ought to be doing much better in Japan, one of the world's biggest record markets.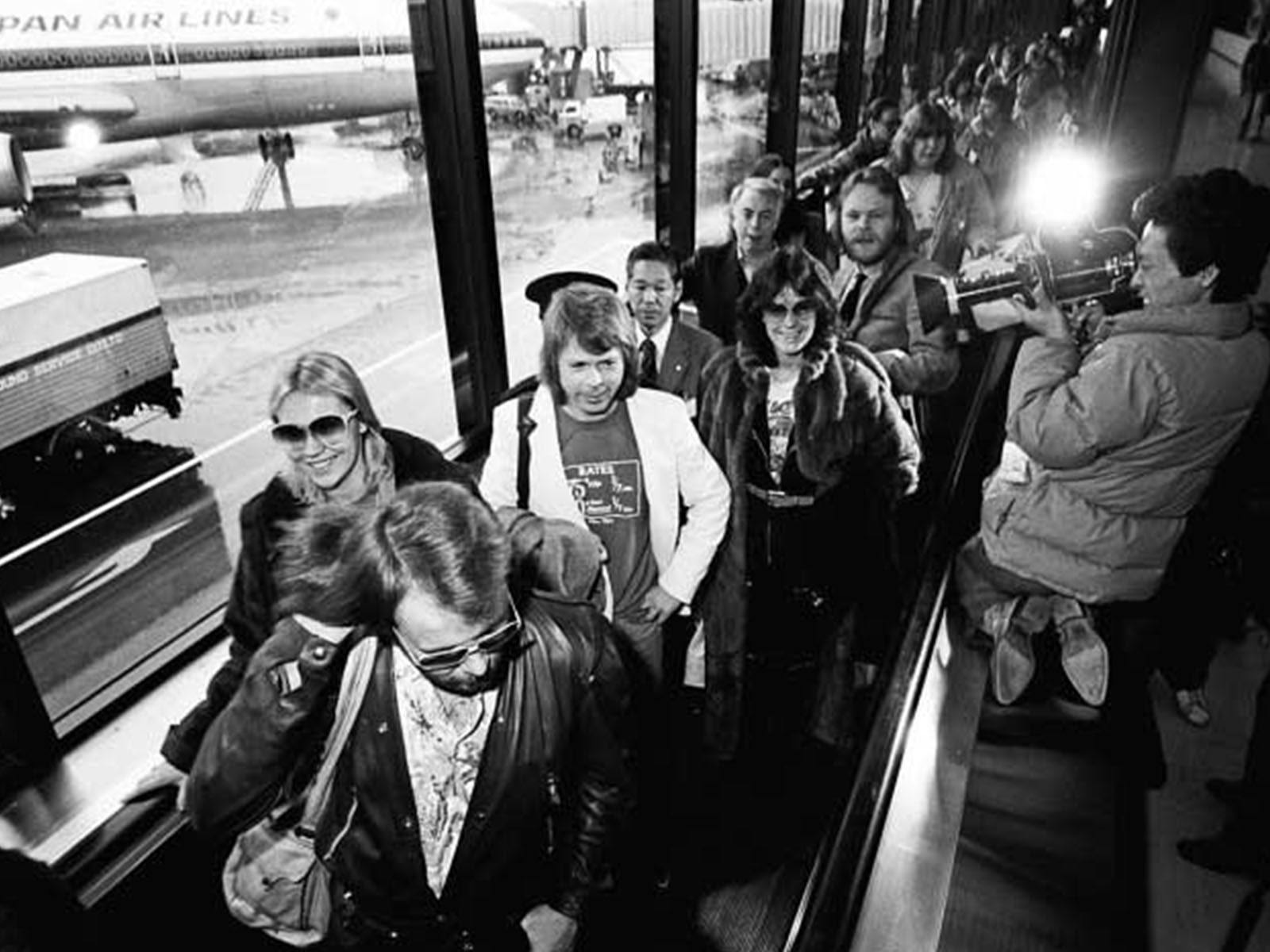 For Stig Anderson there was no such thing as "impossible" and he couldn't accept that ABBA shouldn't reach the stratospheric heights scaled in so many other territories. He later recalled: "The Japanese had been telling us, 'Oh, the success you're having in Europe and Australia is simply amazing, but really, you could never achieve anything like that in Japan'. I thought, 'You just wait and I'll goddamn show you!'"
ABBA were never the kind of group that believed in extensive touring as the way to make an impact on their audience. Experience proved that strategic exposure on television would achieve the same results with much less effort: the Eurovision Song Contest win with 'Waterloo', the screening of the promo clips for 'Mamma Mia' 'SOS' and 'I Do, I Do, I Do, I Do, I Do' that gave ABBA an explosive breakthrough in Australia, and so on. Now, the year of 1978 was ear-marked as the time for the group's first serious attempt to crack the Japanese market.
The first strike took place in July, which was declared "ABBA Month". The group were heavily promoted in record shops, while a recent US television special made together with Olivia Newton-John and Andy Gibb was broadcast, along with an exclusive ABBA special made in Poland in 1976. Just in case anyone should fail to get the message, the group's feature film ABBA – The Movie also received its Japanese premiere during the "ABBA Month". This first effort achieved immediate results: no less than three ABBA albums (Arrival, ABBA – The Album and a local Greatest Hits double-LP) swiftly sailed into the Japanese Top 20.
Strike two of the promotional campaign was implemented in November, when, for the first time in six years, the four ABBA members visited Japan in person. A detailed 10-day campaign in Tokyo had been worked out, jam-packed with strategic television appearances and plenty of interviews with other media, not to mention a press conference at the Swedish Embassy attended by 300 media representatives. "I've seen our itinerary and there is no room at all for any time off," said Agnetha shortly before the trip. "We'll be doing TV, TV and more TV, plus some radio!"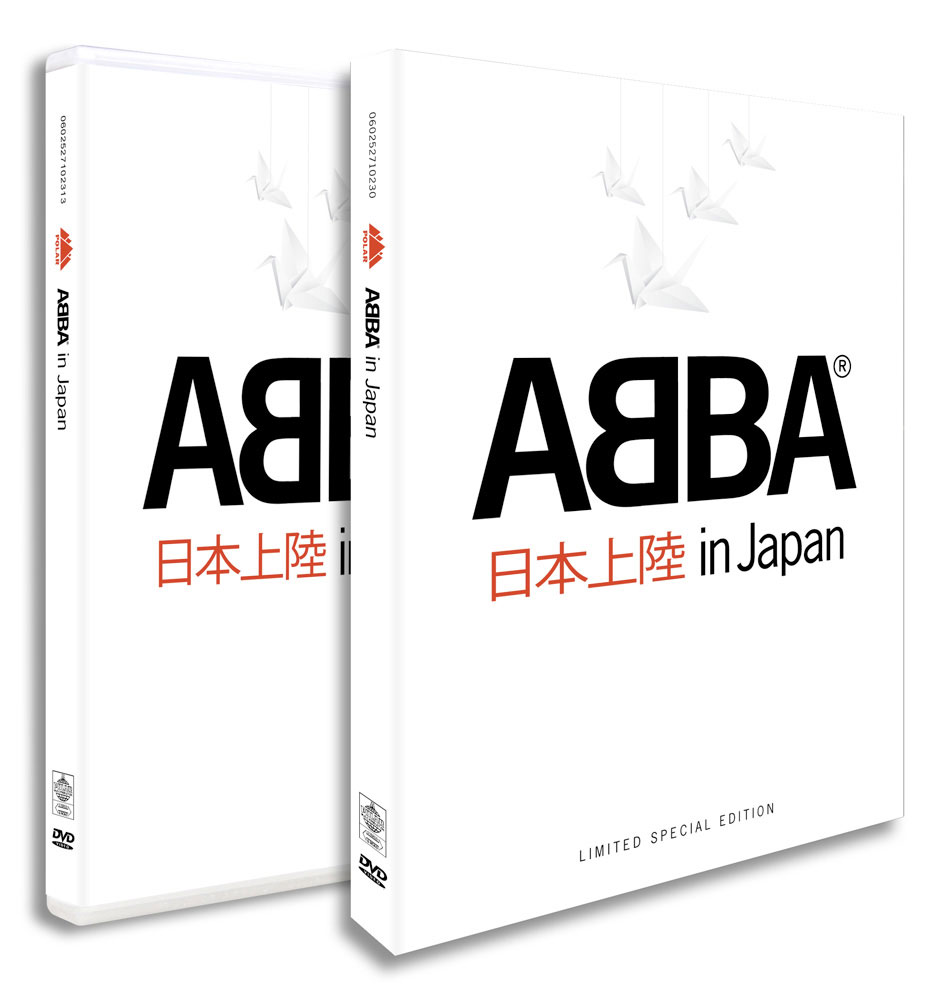 The high-point of the Japanese effort, naturally, was the 50-minute television special (featured on the DVD ABBA In Japan from 2009). Filmed on November 26, the special featured a sort of "greatest hits" of ABBA's recorded output thus far – from 'Waterloo' up to 'Take A Chance On Me' – plus selected album tracks and, of course, their current single, 'Summer Night City'. There was also an exclusive preview of a track from the upcoming Voulez-Vous album – in fact, it was the first public unveiling of the song. At the time the supremely catchy 'If It Wasn't For The Nights' was slated to become the group's next single, but was relegated to "album track" status when 'Chiquitita' was written and recorded shortly after the return to Sweden.
"We figured out afterwards that we had two and a half hours of free time," said Agnetha after the trip. "We really didn't see more of Japan than the hotel and a long row of TV and radio studios. But we had fun." Like many other visitors before and since, she was also amazed at the military-like precision of the visit, labelling Japan "the most efficient country I've ever been in." Needless to say, ABBA's promotional efforts paid off handsomely. Within half a year the group had sold 1.5 million records in Japan, with several of their albums entering the Top Ten and the Voulez-Vous LP spending two weeks at number one.
With the heightened visibility of ABBA in Japan there was naturally a demand for them as live performers as well. In March 1980 the time had finally come for the group to visit the country again, for what turned out to be their very last concerts in front of a paying audience. Over a period of 16 days, ABBA performed a total of 11 shows attended by more than 100,000 people, beginning on March 12 at Tokyo's famed Budokan arena. In fact, spread out over the itinerary, a total of six sell-out shows were performed at the Budokan – according to ABBA's tour producer Thomas Johansson, only acts like The Rolling Stones and Bob Dylan have sold out this prestigious venue to the same extent. But although no-one knew it for certain at the time, when ABBA stepped off the Budokan stage for the last time on March 27 they said farewell to touring forever.