March 2009 ABBA The Official Site
Welcome to the new version of ABBA – The Official Site!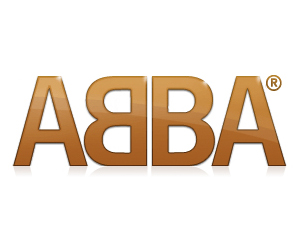 The official ABBA site was first launched in 1999. After a couple of revamps since then, on its 10th Anniversary we are proud to present a brand new look for the site.
Over the years, an astonishing amount of information about the four Swedes has been added to ABBA – The Official Site. This is every ABBA fan's starting-point for finding out about the group's discography – studio albums, major compilation releases, as well as the original singles – and also the biographies of the group, its individual members and many of their invaluable collaborators.
The News section on ABBA – The Official Site is where the details about all ABBA releases on CD and DVD are first revealed to the group's fans. Moreover, there are more than three dozen in-depth articles about various aspects of ABBA's rich history: a certain song, one of the group's albums, or something else worth a closer look – and the archive of articles is growing continually.
There are also plenty of pictures of ABBA to take you on a journey back to the group's glory days, along with classic ABBA songs and video clips to enjoy. Site visitors no longer have to sign up to take part of these features. However, you may still sign up to receive a newsletter featuring special offers, exclusive information – and more.
We hope you will enjoy your time at this brand new version of ABBA – The Official Site!