In focus: The Frida Solo Albums
Most of the world knows Frida as one of two brilliant lead singers in ABBA. But her artistic expressions have also resulted in many solo recordings. In anticipation of the re-release of Frida's three albums for the Polar label in May 2005, we told the story of her Polar years.
From EMI to Polar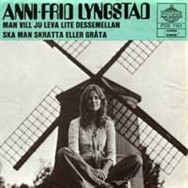 The illustrious and wide-ranging recording career of Anni-Frid "Frida" Lyngstad began a full seven years before ABBA became a worldwide phenomenon through their success with 'Waterloo'. At this time – from her breakthrough in 1967 and for the next few years – she was recording for various EMI-owned labels. In 1969, she met Benny Andersson, and as the two artists became a couple, Benny also began producing Frida's recordings. By the spring of 1972, the fledgling ABBA group – operating under the name Björn and Benny, Agnetha and Anni-Frid – had recorded their very first single, 'People Need Love'. Later that year, Frida's EMI recording contract expired and she signed to Polar Music. The label move was natural: Polar was run by ABBA manager Stig Anderson, and this was where her fiancé and his partner Björn Ulvaeus were releasing their records, in addition to their employment as in-house producers.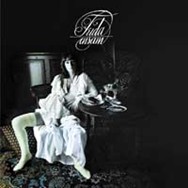 Frida's very first Polar single was recorded in July 1972 – produced by Benny, naturally – and released not long afterwards. Both sides of the single were cover versions of Italian songs, adorned with Swedish lyrics by Stig Anderson. The A-side, 'Man vill ju leva lite dessemellan' ("You've Got To Live A Little Every Now And Then"), hit number one on the domestic radio chart, Svensktoppen ("The Swedish Top Ten").
Both sides of the single are featured as bonus tracks on the new CD reissue of Frida's first Polar album, the Swedish-language Frida ensam ("Frida Alone"), which was produced by Benny. Surprising as it may seem, the album was actually released in late 1975, a full 18 months after ABBA's international breakthrough, when one would have thought that ABBA would take up all of Frida's time. But the first few years of the ABBA story were marked by a less than 100 per cent commitment to the group: all four members were still busy with different side projects. When sessions for the Frida ensam album began in February 1974, no-one knew how well the new-born ABBA group would fare in the Eurovision Song Contest two months later, and the members were still hedging their bets. Ultimately, however, the many commitments to ABBA occupied so much of everybody's time that it took more than one and a half year until the recording of the Frida ensam album could be concluded.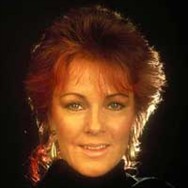 The Swedish Fernando
So, what did the album have to offer? Frida ensam was a largely eclectic mix of covers: well-known British and American pop and country songs such as David Bowie's 'Life On Mars?', 10cc's 'Wall Street Shuffle', The Beach Boys' 'Wouldn't It Be Nice' and Charlie Rich's 'The Most Beautiful Girl In The World' were given Swedish lyrics and then adorned by fresh vocal interpretations by Frida. A couple of dramatic Italian ballads were also thrown into the mix. "On the album I've included a lot of things that I wanted to do, but was unable to sing with ABBA because we're a group," Frida explained. The most famous song on the album, however, was 'Fernando'. Although today it is more known in ABBA's English-language version, the song was actually written and conceived for Frida's album. It was only when the full potential of the song was recognised by Björn, Benny and Stig Anderson that the decision was made to record a version for ABBA. Largely thanks to 'Fernando', the Frida ensam album became an enormous domestic success, spending six weeks at number one on the Swedish album chart.
After the release of Frida ensam in November 1975, it would take almost seven years before a new Frida solo album hit record stores. In the meantime, of course, ABBA had become one of the most popular groups on the planet. But now it was 1982 and ABBA were nearing the end of their amazing story. The two married couples were divorcées and the four individuals had begun contemplating life outside the group. Frida, for her part, decided that it was time to resume her solo career, perhaps have it run parallel with ABBA. When sessions for her new album were started, in February 1982, ABBA had not yet split up and no-one knew that their recording sessions later in the year would be their last.
A Collins collaboration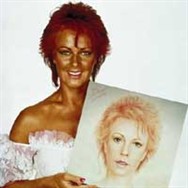 In the painful aftermath of the break-up from Benny in 1981, Frida had been captivated by Phil Collins' début solo album, Face Value, itself heavily coloured by Collins' own divorce. This was a strong reason why Frida wanted Collins to produce her album. Sessions began at ABBA's Polar Music Studios in Stockholm on February 15, 1982, and continued until March 31. Upon its release in September 1982, the album had acquired the title Something's Going On. Said Frida, "I thought it was a good title, because something is going on. From the moment I began working on this album, I felt some kind of development starting inside me." By her choice of producer and through the general tone of the album, it was indeed clear that Frida wanted to create something that was a radical departure from ABBA. The lead-off single, Russ Ballard's 'I Know There's Something Going On', was very much in the same mould as 'In The Air Tonight', the mega-smash from Phil Collins' Face Value album, conveying a sinister and mysterious atmosphere, with Collins' prominent drum work providing the backbone. 'I Know There's Something Going On' was a worldwide success, selling 3 million copies (the single edit is a bonus track on the Something's Going On remaster).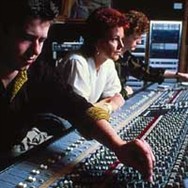 The album also included contributions from songwriting talent such as Bryan Ferry, Stephen Bishop, the team of Pete Belotte and Giorgio Moroder (their song, 'To Turn The Stone', had been culled from an as yet unreleased Donna Summer album) and Per Gessle, who later achieved fame as one half of Roxette. However, perhaps the most poignant moment on the album was Frida's interpretation of the divorce ballad 'You Know What I Mean', written by Phil Collins and originally released on the Face Value album. The album closer was 'Here We'll Stay', a lively duet between Phil Collins and Frida, but when the song was released as a single in 1983, it was as a solo interpretation by Frida. This rare version of 'Here We'll Stay' is a bonus track on the Something's Going On remaster.
Shining in the 1980s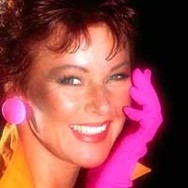 By the time Frida began recording her third and final Polar solo album in the spring of 1984, ABBA had, for all intents and purposes, broken up, even though no official statement along those lines had been issued. The album – recorded in Paris and eventually entitled Shine – was originally going to be produced by Phil Collins, but since their last collaboration, Collins had emerged as a global superstar and simply didn't have the time to devote himself to any major outside projects. Instead, Frida turned to one of the hottest producers in the music business, Steve Lillywhite, who had productions with then-contemporary big names such as Peter Gabriel, U2, Simple Minds and Big Country to his credit. And placing her expressive singing voice smack in the middle of Lillywhite's 1980s soundscape was exactly what Frida wanted. "The sound is bolder than on the last album", she explained when Shine was released in September 1984. "Steve opened me up as a musician. All of a sudden I have reached sounds and a way of working musically that I had no outlet for before – but now I have discovered it."
One of Frida's ambitions for the new album was to write one or two songs herself, something that she hadn't done before. The album ended up featuring one of her efforts, the ballad 'Don't Do It', while the quirky 'That's Tough' – a collaboration with her son Hans Fredriksson and Shine backing vocalist Kirsty MacColl – was featured on the B-side of the 'Shine' single. 'That's Tough' is a bonus selection on the Shine remaster, along with the 12-inch mix of the title track. Elsewhere, perhaps the most notable inclusion on the album was the song 'Slowly', written by none other than ABBA's Benny Andersson and Björn Ulvaeus. To date, it remains the last new song recorded by either of ABBA's female vocalists.
Although Frida was proud of the Shine album, shortly after its release her priorities in life underwent a dramatic shift, and she decided to withdraw from the music business. Since then, although she recorded a one-off Swedish-language album in 1996 – Djupa andetag ("Deep Breaths") – Frida has never returned to a full-time career as a singer, making only sporadic guest appearances on other artists' records. But now that her work with ABBA is being constantly celebrated, it is high time to put the spotlight on another side of Frida: the wide spectrum of musical influences and inclinations that were expressed on her Polar solo albums.