In Focus: When All Is Said And Done – The Lost Hit Single
During ABBA's final years together, they excelled in songs about romantic relationships gone wrong. Among the most poignant lyrics were those for When All Is Said And Done – the song that could have been a worldwide hit…
Triggered by marital splits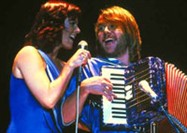 "A thing like a divorce can be, for songwriters, a new experience and something to use in lyrics." When Björn Ulvaeus uttered those words in the 1999 documentary The Winner Takes It All, he certainly knew what he was talking about. With the possible exception of Fleetwood Mac, few other groups have become as famous as ABBA for laying their emotions bare when exploring their own marital splits. Famously, when Björn and Agnetha saw their marriage come to an end, their feelings of sadness and regret coloured his lyrics and her lead vocals for 'The Winner Takes It All'. A less familiar "divorce song", perhaps, but no less powerful is 'When All Is Said And Done'. Björn, who was responsible for all ABBA lyrics during the second half of the group's career, didn't stop at his own experiences when he investigated the circumstances of a marriage on the skids. For in the case of 'When All Is Said And Done', the immediate trigger was the breakdown in Frida and Benny's relationship.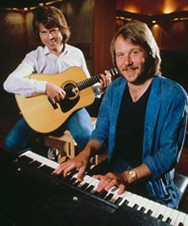 When sessions for ABBA's final studio album, The Visitors, began on March 16, 1981, only one month had elapsed since Benny and Frida announced to the global media that their more than decade-long relationship had run its course. Although technically they had only been married since October 1978, their love affair began in the spring of 1969 and just a few months later they got engaged and began living together. But now they found that their relationship was running on empty – it was impossible to save the marriage.
Impassioned delivery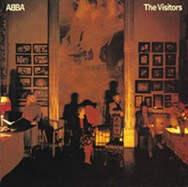 Over the past few years, Björn had become increasingly personal in his choice of subject matter, and for two of the three songs completed during the initial March 1981 Visitors sessions, he seems to have been in an particularly confessional mood. Although 'Two For The Price Of One' was a fictional "personal columns" story, the lyrics for 'Slipping Through My Fingers' dealt with his feelings at seeing his and Agnetha's daughter, Linda, grow up and ultimately away from him. And then there was 'When All Is Said And Done'. Given that so little time had elapsed since the divorce was made public, Björn recalled being hesitant as to whether he should go down that particular route. But both Benny and Frida evidently gave their seal of approval. Today, Benny remembers the song as "a sad story – and very good lyrics".
Creating a backing track where Benny's predominant synthesizer work rested on an insistent drum beat, brightened up by sparkling acoustic guitars, 'When All Is Said And Done' was, even in this embryonic state, certainly the catchiest of the three new recordings. However, when Frida added her lead vocal, the song was brought to a whole new level. Although the lyrics conveyed a sense of the inevitable, where "neither you nor I'm to blame", her impassioned delivery seemed to be fuelled by a lingering sadness and bitterness. Frida poured her heart out, not only for herself, but for everyone who had ever experienced the torment of a break-up.
Adding the finishing touches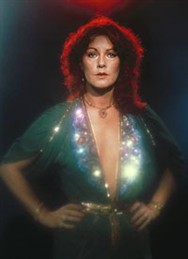 For all the emotional sincerity oozing from the recording, Björn and Benny hit upon several stumbling blocks when they were to add their finishing touches. They found it hard to arrive at the right structure and sound, and a number of different overdubs were attempted. One example was a violin line, recorded on April 8, that was ultimately left off the recording. Originally, 'When All Is Said And Done', was also a much longer recording. Going on for almost four minutes, the first verse was repeated as a fourth verse towards the end of the song. This last verse was eventually edited out of the recording, pruning it down to an economical 3.20, shorter than any of the other tracks on The Visitors. Apparently, although Benny is proud of the song, he was never truly happy with the outcome of ABBA's interpretation. "The actual recording is a little hard and sort of 'square pop' – not the best representation of ABBA," he said recently.
At the time, however, ABBA and the organisation around them were aware that the song had hit potential. Throughout the spring and summer of 1981, there were intermittent announcements that a single would be released "as soon as possible". Clearly, at this stage 'When All Is Said And Done' was the strongest candidate for such a release, for on August 29, 1981, a promo clip was filmed by faithful director Lasse Hallström. Desolate scenes of Frida walking around on a rocky outcrop in the Stockholm archipelago were married together with studio-filmed sequences of the entire group, filmed in and around a studio in the Stockholm suburb of Solna. In the clip the four appeared both mature and melancholy, a mix that was characteristic for their Eighties visual image (the clip can be seen on the DVD release The Definitive Collection, along with the video for 'No Hay A Quien Culpar', the Spanish version of the song). After all this hard work, however, and even though the clip was screened on Swedish television in the television special Dick Cavett meets ABBA in September 1981, no single release of 'When All Is Said Done' was forthcoming.
Respectable position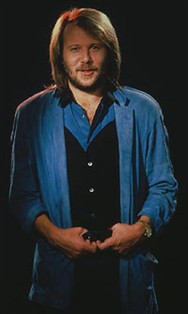 Towards the end of sessions for The Visitors, in October 1981, a song entitled 'One Of Us' was created. When tapes of potential single candidates were finally sent out to ABBA's record company licensees all over the world, word came back that 'One Of Us' was the one they believed in. Thus, it was that this Agnetha-led song, also depicting the end of a relationship, was selected as the first single in most countries, charting in the Top Three in places such as Sweden, Great Britain, Germany and The Netherlands.
One notable exception in this release plan was North America, where Atlantic Records had more faith in 'When All Is Said And Done'. The single reached number 27 on the US singles chart – considering the fact that ABBA's physical presence in the United States was virtually nil around this time, thus meaning that there was probably little promotional buzz surrounding the song (except, perhaps, for screenings of the video), this was certainly a respectable position. In most other countries, however, 'When All Is Said And Done' was never a single A-side, so we will never know whether it would have been a success in territories where ABBA had a more loyal following. But such a catchy song and recording, and with such a poignant message? It is hard to believe that it wouldn't have reached the Top Ten in the UK and most of continental Europe.
Such speculation aside, the song is still out there to enjoy – like many ABBA songs a hidden gem that has been largely overlooked by the general public. For Frida, 'When All Is Said And Done' has certainly remained a song of exceptional emotional power. The memories of recording this and other songs dealing with the end of a romance are still vivid for her, as she revealed in the documentary The Winner Takes It All. "I know that we talked it over and Björn asked me if it was sometimes too emotional to sing those lyrics. But I mean, that was also in a way a challenge, to be able to put your emotions into the lyrics and the songs, and sing it."